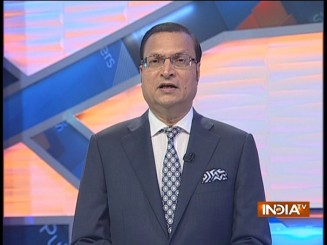 Pakistan government on Thursday re-imposed ban on Lashkar-e-Taiba chief Hafiz Saeed's outfits, Jamaat ud Dawa and Falah-i-Insaniyat Foundation to show to the world community that it is taking action against terrorists. This is, to say the least, laughable. Pakistan took the action because it feared punitive action from the Financial Action Task Force, which is scheduled to meet on Friday. India described this action as "cosmetic and was not worth the paper it is written on."
People of India still remember how Pakistan government tried to fool the world by keeping Hafiz Saeed under so-called house arrest and later quietly released him, to address rallies, form a political party and field candidates in last year's elections. The dastardly killings in Pulwama were committed not by LeT, but by Masood Azhar's Jaish-e-Mohammed, propped up by the ISI. No action has been taken against Jaish so far by Pakistan.
Already, the United Nations Security Council has named Jaish in its resolution adopted on Thursday night while condemning the Pulwama killings. India, on its part, is ready with its action plan, and all eyes are fixed on when and where the action will be taken. Pakistan must be ready to face retaliatory action for the blunder it has committed.
India has virtually isolated Pakistan in the international arena, and it has conveyed its intention to take punitive action to the National Security Advisers of US, Britain, Russia and France. The action plan prepared by our army is ready, and we should have faith in the capability and valour of our armed forces, come what may. The heinous and brutal killings of our CRPF jawans must not go unpunished and Pakistan must be taught a lesson.
Click Here to  Watch Full Video | Get connected on Twitter, Instagram & Facebook