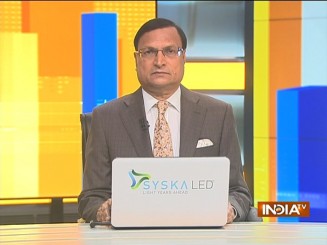 With the three killers of mafia don Atiq Ahmed and his brother Ashraf sent to Pratapgarh jail, speculations are rife about who are the conspirators who sent these killers to do the job LIVE on TV. One thing is certain: whether the killings are probed by a Supreme Court appointed committee, or by CBI of by an inquiry commission, the world saw how the two dons fell on the ground after being hit by bullets. The world saw the killers firing bullets at the brothers. This is a murder case, where the world knows who murdered Atiq and Ashraf, and where and when. The world knows the details about the homes of the three killers, and since what time they had been planning to carry out the killings. The only thing that needs to be clearly established is the motive. Nobody knows why the three youths killed the don and his brother. For the police, it is difficult to give replies about the motive of the killers. Questions are being raised why trigger-happy UP policemen did not fire a single shot at the killers. Why policemen stood aghast before overpowering the killers? If police had fired and killed the assassins, people might have said that police did this deliberately in order to hide all mysteries about the killers. There is no end to questions and finger pointing. But at least the facts about who helped these killers, who gave them costly automatic pistols, and who gave them training and money, must be revealed. This will surely unravel the mystery about the motive behind the killings. Unless any inquiry report finds out credible answers to these questions, nobody will trust that report. Already opposition leaders have started attacking Yogi's government. It is true, in a democratic civil society, there must be no place for violence. There are laws for punishing criminals. No powers have been given to anybody to kill criminals. The killers of Atiq and Ashraf must be given strong punishment. It is also true that the parties and leaders who are questioning Yogi Adityanath on these killings, should compare the law and order situation in their own states with that of UP. They should also see why no communal riots took place in UP during the last six years, why there were hardly any big communal violence during Ramnavami, Hanuman Jayanti, Mohurram and other festivals. Both Mamata Banerjee and Nitish Kumar should see how Yogi took action against mafia gangs during the last six years. The reality is that it does make any difference to anybody whether action is taken against mafia or mafia dons like Atiq are killed. Opposition parties are utilizing this period to settle political scores with Prime Minister Narendra Modi, these parties are using Yogi's shoulders to fire political arrows at Modi. Opposition parties do not like Modi because the Prime Minister is taking nationwide action against corruption.
BENGAL TEACHERS' SCAM: ABHISHEK BANERJEE GETS A BREATHER
On Monday, a Trinamool Congress MLA Jiban Krishna Saha was arrested in teachers recruitment scam. The same day, the Supreme Court stayed a Calcutta High Court order directing CBI and ED to interrogate Mamata Banerjee's nephew Abhishek Banerjee in the teachers recruitment scam. CBI had already sent a summons to Abhishek Banerjee, but it later said it will abide by the SC order. Meanwhile, Mamata Banerjee has alleged that the Centre is trying to revive fears about Citizenship Amendment Act, after a Home Ministry directive to UIDAI was forwarded to her office, which says, an exercise should start to eliminate illegal Aadhar cards in two border districts of Bengal. Mamata Banerjee alleged that Modi and Amit Shah want to raise the fear of NRC (National Register of Citizens) again to target a particular community. While Mamata alleged that BJP is trying to polarize Hindu voters, BJP leaders said that Mamata was following Muslim appeasement policy. Both Mamata and BJP are correct. BJP wants Hindu voters in Bengal, and Mamata cannot deny that she wants to polarize Muslim votes by raising fear about Hindutva. This is vote politics. The ground reality is that Mamata is worried about the teachers recruitment probe noose tightening around her nephew. With one of her MLAs arrested on Monday, and two MLAs Partha Chatterjee and Manik Bhattacharya already arrested, Mamata is seeing the writing on the wall. Though Supreme Court granted stay on probe against Abhishek Banerjee, Mamata knows that the protection from court will not last long. Already, Mamata is busy giving a political colour to the ongoing probe.