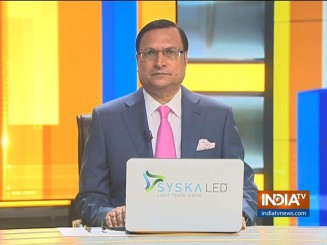 Parliament on Wednesday appealed to both the warring Kuki and Meitei communities in Manipur to abjure violence and restore peace in the national interest. This was done after the Home Minister Amit Shah, during his two-hour long intervention, made an impassioned plea to all parties to join him in issuing an appeal from the House for restoring peace. Amit Shah clarified the circumstances leading to ethnic violence in Manipur and how the Centre and the state governments tried to control the damage. He also disclosed that the viral video of two Manipuri women being paraded naked by a mob, came to the notice of police only after it was made public. Amit Shah's arguments were convincing and, in my view, his reply on Manipur was satisfactory. He did not try to hide anything. He appealed to the opposition with folded hands. On the question why Manipur chief minister was not removed, Amit Shah replied that Biren Singh was cooperating fully and working in accordance with the Centre's directions. Shah said the CM was trying his best to bring peace and there was no need to change the chief minister. Amit Shah admitted that there was violence on a large scale and, at one point of time, it went out of control, but the Centre, on its part, did not lag behind in its efforts to restore peace. One question that has been consistently asked was why Prime Minister Narendra Modi has been maintaining silence on Manipur violence. For the last several weeks, the opposition had created a situation to show that the Prime Minister was not worried about what is happening in Manipur. Amit Shah, for the first time, disclosed how Prime Minister Modi was worried about Manipur violence throughout the night and guided his Home Minister. He also reminded how when a similar situation occurred in Manipur in the past, the then Prime Minister did not even reply in the House. After watching Amit Shah's speech, I feel that had the opposition allowed the Home Minister to speak at the beginning of the session, the matter would not have reached to this extent. All eyes are now on what the PM will speak on Manipur.
RAHUL HAS NEITHER CHANGED, NOR DOES HE WANT TO CHANGE
After watching Congress leader Rahul Gandhi speaking in Parliament, after his membership being restored, I feel, he has neither changed, nor does he want to change. After his 130-day-long Bharat Jodo Yatra from South to North, Rahul's image had improved quite a lot and his statements were balanced. I felt he had changed, but after hearing him in Lok Sabha on Wednesday, I am now quite sure he has neither changed, nor has he any intention to change. Even today, Modi and Adani are his favourite subjects. Rahul's remarks on Manipur surprised all, but when he started using phrases like 'Bharat Mata Ki Hatya', 'Manipur Ke Tukde', 'Deshdrohi', it was disappointing. Such language is used by the 'tukde-tukde' gang, the hardcore Leftists. This is not the language of Congress party. Rahul Gandhi repeated these words several times in his speech, which were later expunged by the Speaker. The second issue related to Rahul giving a 'flying kiss' while leaving the House. BJP women MPs made it a big issue and went to the Speaker to lodge complaint. This matter gained credence because, in the past, Rahul after suddenly hugging Narendra Modi in his seat, winked at somebody inside the House. The feeling that one had is that Rahul was neither serious about issues in the past, nor is he now. He does this in order to create an "effect". This gesture shows, Rahul has neither changed, nor does he want to change. Personally, I feel, there was no need to make the 'flying kiss' gesture a big issue. It could have been ignored as a part of Rahul's oft-repeated phrase 'mohabbat ki dukaan'. The battle against Rahul should be fought on political issues, and he provides too much scope, too much 'masala' in this field. That is why, BJP leaders were more interested than Congress members about when Rahul was going to speak in Parliament.