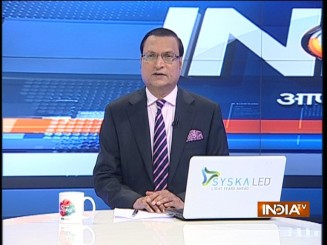 On Monday, while inaugurating the Western Peripheral Expressway connecting Kundli with Manesar and Palwal in Haryana, bypassing Delhi, Prime Minister Narendra Modi made a pertinent point. Modi said, the expressway should have been ready 8-9 years ago ahead of the Commonwealth Games during UPA rule, but because of delays, the cost overrun went up almost three times the original estimate.
Modi said, the delay in building this peripheral expressway is a clear case study of how to waste public money. Early implementation could have avoided air pollution. The new peripheral expressway will result in nearly 50,000 trucks and vehicles going off the roads of Delhi, thereby reducing traffic congestion, road accidents and smoke pollution.
Mere diversion of trucks from Delhi's road is not the only solution to bring about improved air quality. Paddy stubble (parali) are still being burnt by farmers in Haryana and Punjab causing air pollution in the national capital.
Experts from IIT Kanpur have come up with a solution to bring about artificial rains through seeding of clouds with silver iodide. Artificial rain could clear up smog that envelops Delhi during winter. China has already experimented with cloud seeding successfully.
The Enviroment Pollution Control Authority chief Bhure Lal had said a week ago that artificial rain in Delhi NCR is being planned, and some newspapers had floated the date of cloud seeding at November 21, but till now, there is hardly any sign of such preparation.
Cloud seeding will have to implemented in close coordination between the Indian Meteorological Department, Indian Space Research Organisation and Directorate General of Civil Aviation. India TV reporters spoke to senior officials in IMD, DGCA and the Delhi government, but these officials expressed ignorance about the artificial rain plan. If at all there is such a plan, it will have to be implemented fast in order to give relief to Delhiites from air pollution.
Click Here to Watch Full Video | Get connected on Twitter, Instagram & Facebook