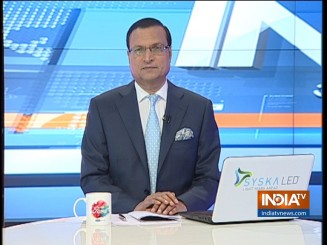 On Thursday evening during rush hour traffic, the concrete slabs of the foot over bridge linking to Chhatrapati Shivaji Maharaj Terminus fell 35 feet below crushing people underneath. Till Friday morning, six persons died and 38 others were injured, many of them critical. The casualty figure is bound to rise.
Local people along with police and fire brigade rushed to the spot and saved several commuters.
This is not first such bridge collapse in Mumbai. On September 29, 2017, a stampede took place after the Elphinstone over bridge collapsed causing heavy casualties. Twenty three people lost their lives. Army help was taken to rebuild the foot over bridge. An audit was conducted for all foot over bridges in and around Mumbai, and the CST foot over bridge was given a clean chit by the engineers of Brihanmumbai Municipal Corporation.
Local leaders Raj Purohit, Milind Deora and Waris Pathan visited the spot and demanded action against the erring officials who were in charge of maintenance. Two Maharashtra ministers Vinod Tawde and Subhash Desai promised action against the officials. The accountability lies with the BMC, but the BMC Commissioner came to the spot to inspect and went away without speaking to the media.
Since it is election time now, the demand for action against officials may be overshadowed in the din of poll frenzy, but accountability for this mishap must be fixed at all costs, and the erring officials must be punished.
Click Here to  Watch Full Video | Get connected on Twitter, Instagram & Facebook