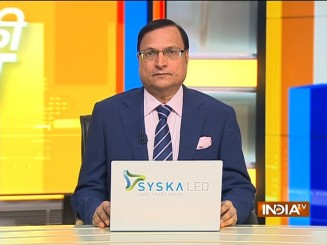 As campaign ended for the Karnataka assembly elections on Monday evening, political pundits are busy calculating the outcome. When the campaign began two weeks ago, experts had made an overall assessment that Congress appears to be leading in the beginning. The party played its '40 per cent commission' card against the Bommai government, and BJP appeared to be on the defensive. There were some leaders in BJP too, who were levelling the corruption charges. The second setback to BJP took place, when the party decided to field young candidates, and denied tickets to old-timers like former CM Jagadish Shettar, Laxman Savadi. They quit BJP and joined Congress. The wave appeared to be favouring the Congress, but the party then committed one mistake after the other. The Congress election manifesto put PFI and Bajrang Dal on an equal footing and promised to restore Muslim job reservation. Prime Minister Narendra Modi latched on to this issue. He started chanting 'Bajrang Bali Ki Jai' in his election meetings and turned the tables on the Congress. For three days, Congress leaders were in a quandary over how to respond. The Congress then committed another mistake. Former party president Sonia Gandhi, in her only public meeting in Hubbali, spoke about defending Karnataka's 'sovereignty'. Amit Shah made it an issue. The Congress had to again give clarifications. Two weeks ago, Congress was on the offensive and BJP on the defensive, but today, the situation has changed. Congress is now on the defensive. In the beginning, Congress appeared to be leading, but after Modi's whirlwind campaign across Karnataka, BJP has now come on equal footing with the Congress. In a closely contested election, margins of victory and defeat are slender, and it becomes very difficult for anybody to predict who will form the government. Opinion polls for such close contests often prove wrong. Polling is on May 10 and the results will be out on May 13.
'THE KERALA STORY' : BAN NOT JUSTIFIED
The controversial movie on terror-linked love jihad, 'The Kerala Story' has been banned by the West Bengal government, while in Tamil Nadu, theatre owners have refused to screen the film. On the other hand, BJP governments in Madhya Pradesh and Uttar Pradesh have declared the movie 'tax-free'. UP chief minister Yogi Adityanath plans to watch the move along with his cabinet ministers on Friday. Prime Minister Narendra Modi, in one of his election rallies in Karnataka, praised the movie saying it was "based on terrorist plots and exposes terror conspiracies in Kerala". The movie, directed by Sudipto Sen and produced by Vipul Amrutlal Shah, portrays the stories of Hindu women from Kerala who were converted to Islam and then recruited by the terror outfit ISIS. Bengal is known for its art, creativity and culture, and news about the ban on the movie by the Trinamool Congress government has surprised me. Does Mamata Banerjee really feels that the movie could create law and order problems after people watch it in theatres? Or, did she ban the movie only because PM Modi mentioned it during Karnataka elections and made it an issue? The subject of the movie can be questioned, the storyline can be opposed, but imposing ban on a movie cannot be justified. It is not that 100 per cent people are against this movie, or 100 per cent people support this film. Anybody is free whether to watch the movie or not. The function of a state government is not to impose its decision on the people based on political gains or losses. Those who say that the claims made in this movie are incorrect, and that only a few love jihad incidents took place in which some girls were sent to Syria after being converted to Islam, but it is being shown as if thousands of girls are being converted and sent to Syria. My view is that whether it is one girl or one thousand girls, the number of victims does not lessen the gravity of the problem. Secondly, no movie claims that it is fully based on facts. Movies are created on a subject, not necessarily based on facts. Love Jihad in India is a ground reality. What's wrong if a producer makes a film on this topic? Was 'The Kerala Story' banned only because BJP leaders were supporting the movie. This is not justified. Those who allege that BJP is anti-Muslim, and that Muslims are being defamed by screening this movie, should hear what Muslim candidates fielded by BJP in the UP urban local body elections said. These Muslim candidates said, 'it does not matter which movie comes or goes, who support or oppose. For us, the work of the government matters the most'. BJP has fielded 395 Muslim candidates in the UP urban local body polls in Bijnor, Aligarh, Meerut, Saharanpur, Kanpur, Varanasi and Lucknow. Nearly 90 per cent of these are Pasmanda Muslims. I was surprised to watch what these Muslim candidates said about Yogi and BJP. Yogi has been telling voters in all his rallies that the benefits of welfare measures are reaching all sections, irrespective of caste and community.
DID VASUNDHARA SAVE GEHLOT GOVT ?
Rajasthan chief minister Ashok Gehlot dropped a bombshell at a public meeting in Dholpur by claiming that BJP leader and former CM Vasundhara Raje saved his government in 2020, when a section of Congress MLAs led by Sachin Pilot revolted. Gehlot alleged that Home Minister Amit Shah distributed money to the tune of Rs 10-20 crores to dissident Congress MLAs, but Vasundhara Raje and another BJP leader Kailash Meghwal came to his government's rescue. Gehlot challenged the dissident MLAs (belonging to Pilot camp) to return the money to Amit Shah. Union Jal Shakti Minister Gajendra Singh Shekhawat challenged Gehlot to come out with evidence or get the matter probed by CBI. Vasundhara Raje, in a statement, said, 'Gehlot is facing defeat in this year's assembly polls and is trying to diver the issues by telling lies'. She challenged Gehlot to file FIRs against the legislators who took bribes. She alleged that it was Gehlot "who is a master in horse trading of MLAs and had indulged in it in 2008 and 2018." After hearing versions from all sides, one must try to understand the politics behind what exactly Gehlot did. Publicly, his barbs were meant for Amit Shah, but the person he was targeting was none other than Sachin Pilot. It is a case of 'kahin pe nigahen, kahin pe nishana'. Gehlot used a public platform to level such allegations against Amit Shah, but his ploy may not work. Already, Sachin Pilot, at a press conference on Tuesday, lashed out at Gehlot saying, 'Ashok Gehlot's leader seems to be Vasundhara Raje and not Sonia Gandhi'. The turmoil in Rajasthan Congress is going to deepen in the coming days.