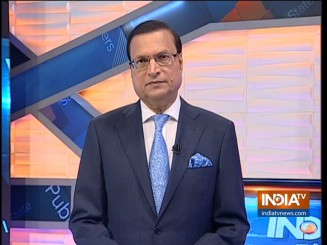 On Wednesday, the United Nations Security Council at last designated Jaish-e-Mohammed founder Maulana Masood Azhar as a 'global terrorist', after permanent member China yielded to international pressure. China relented after intense diplomatic pressure from France, UK, and the US, and even Indonesia, the world's most populous Muslim nation, which chaired the UN Sanctions Committee asked China to lift its 'technical hold" on the issue. Masood Azhar was the mastermind of the heinous Pulwama attack in which 40 of our CRPF jawans were martyred in February this year.
India has been pursuing the case in the UN for more than ten years, and at last, its efforts have borne fruit.
Masood Azhar, as part of the global UN sanctions list, cannot move abroad, and his assets worldwide will be frozen. Jaish-e-Mohammed has been the sword arm of Pakistan's spy agency ISI in the Kashmir valley. After the UN sanction comes into force, all sources of funds for JeM will dry up, because any fund transfer to this terror outfit and its affiliates will immediately invite action from the Financial Action Task Force (FATF) against the host country.
Much spadework was done by India's External Affairs Ministry, and by Prime Minister Narendra Modi, in particular. Modi established close rapport with the Chinese President Xi Jinping, invited him to Gujarat and struck friendship. The two top leaders have been meeting frequently on the sidelines of international summits.
When China vetoed the resolution to declare Masood Azhar as global terrorist on technical grounds, there were derisive reactions in Opposition circles. Congress President Rahul Gandhi had once tweeted that Modi is afraid of Xi Jinping.
Clearly, Wednesday's announcement is a personal victory for Prime Minister Modi. This comes in the midst of Lok Sabha elections, and Modi can go to town to tell his voters that the Big Powers like the US, France, UK, Russia and Germany are with him in the fight against terrorism, and now China, too, has joined. This is a big victory for the people and government of India.
Click Here to Watch Full Video| Get connected on Twitter, Instagram & Facebook