Two historic steps to nab economic offenders
March 02, 2018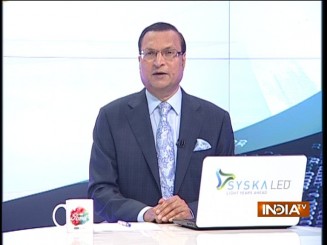 The Union Cabinet on Thursday approved the Fugitive Economic Offenders Bill and National Financial Reporting Authority Bill which seek to seize assets of all major economic offenders who have become fugitives and punish auditors who connive in money laundering and financial scams. I consider these as two historic steps taken by the Modi government in its move to start a crackdown on corruption. Finance Minister Arun Jaitley is very much clear about these two laws which are going to be enacted, and there should be no doubts about his motive and objectives.
Whether it is the case of fugitive Nirav Modi, or his uncle Mehul Choksi, or Vijay Mallya or Lalit Modi, nobody will support the charge that the government or any political leader had a hand in helping them flee the country. These fugitives had wrecked the public sector banks in their greed and avarice, by resorting to cheating and frauds. They took advantage of legal loopholes in order to flee the country. The legal processes are tardy and cumbersome, and the present laws are inadequate for taking speedy action against these economic offenders. Once these offenders flee the country, it is very difficult to extradite them back to India.
The government's initiative in enacting these two strict laws is a welcome step. The ball was already set rolling when the issue of extraditing Vijay Mallya came up. The Finance Minister had made announcements in the budget. At that time, Nirav Modi and Mehul Choksi had not fled India. But once more and more bank frauds came out in the open, the government worked on overdrive and these two bills have now been prepared. The government will try to get them passed during the Budget session of Parliament.
Click Here to Watch Video | Get connected on Twitter & Facebook
Chidambaram and Congress must face facts
March 01, 2018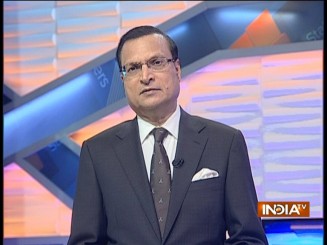 On Wednesday, soon after former Finance Minister P. Chidambaram's son Karti landed in Chennai, he was arrested by CBI and brought to Delhi, where a local court sent him to a day's remand with the interrogators.
The arrest was based on confessional statements made by INX Media promoters Peter and Indrani Mukerjea, presently in jail in Sheena Bora murder case. The couple had confessed to CBI that they paid USD 7 lakhs to Karti's companies on instructions from his father, who was then the Finance Minister.
Indrani Mukerjea in her statement recorded before a magistrate under Sec 164 CrPC had confessed that she and Peter had met the then Finance Minister in his office in North Block to get clearance from FIPB (Foreign Investment Promotion Board) for foreign investments made in their company after Income Tax department detected irregularities in 2007. Indrani Mukerjea had confessed that P. Chidambaram had then asked the Mukerjeas "to help the business of his son and make foreign remittances for the purpose".
The Mukerjeas confessed that they had later met Karti Chidambaram in a five-star hotel, where Karti had demanded $1 million. Indrani confessed to both CBI and ED that their firm paid $7 lakh to overseas companies linked to Karti Chidambaram. In my show Aaj Ki Baat on Wednesday night, I had given details of the invoices issued by Karti's companies to INX Media exposing a clear quid pro quo.
The facts speak for themselves and it is for the courts to take a call. The Congress has alleged that the CBI arrested Karti Chidambaram in order to divert public attention to the major bank frauds committed by jeweller Nirav Modi, who has fled India. The fact is that the INX Media case was not filed by the government, but by Dr Subramanian Swamy, and the probe is being monitored by the Supreme Court. The documents clearly show money was paid to Karti Chidambaram's companies, and the payments were made at a time when FIPB clearances were pending and his father was the Finance Minister. So, the charge that the CBI arrested Karti in order to divert attention from Nirav Modi bank frauds does not hold water.
Click Here to Watch Video | Get connected on Twitter & Facebook