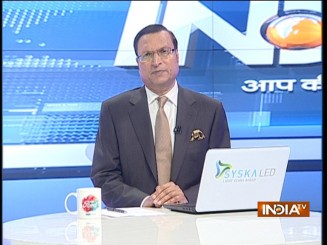 Curtains were finally drawn on the 18-day-long ordeal inside a treacherous flooded cave in northern Thailand, where 12 young footballers and their coach were trapped, battling for life. The international rescue mission set an example before the world to prove how bravery and technology can combine to surmount tough obstacles.
We should all praise the coach who kept the morale of his boys high, and showed them how to stay alive in tough conditions. He shared his food with the boys ad taught them lessons in endurance. When the world came to know about this disaster, trained and experienced divers were sent to assist the Thai Navy SEAL divers.
Let us hope the children who had undergone the traumatic experience will recover soon in hospital and take up FIFA's offer to watch the World Cup final in time.
Click Here to Watch Full Video | Get connected on Twitter, Instagram & Facebook