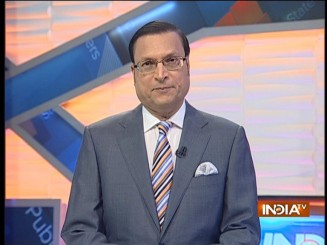 The Supreme Court on Wednesday directed the Centre to furnish in sealed cover, details of pricing of the 36 Rafale fighter jets, and its advantages, within the next 10 days.
When Attorney General K K Venugopal told the bench of Chief Justice Ranjan Gogoi, Justice U U Lalit and Justice K M Joseph that the government may not be able to provide details of the fully loaded version of Rafale jets to the court, since most aspects of the Rafale deal, including pricing, weaponry and technical advantages, are covered under the Official Secrets Act, the bench asked him to file an affidavit about this in the next 10 days.
The apex court however directed the government to place in the public domain details about the process used for the induction of offset partners, and also details about the decision-making process.
Congress leaders and other PIL petitioners may express happiness over the Supreme Court's latest order, but the fact remains that the pricing and details of weaponry will not be shared with them, as of now. These will be submitted to the Supreme Court in sealed cover. The pricing and other weaponry details shall remain shrouded in secrecy.
Pricing and weaponry details of fighter jets are confidential issues that are directly related to national security and disclosure of these in public could harm national interests. That is why the apex court has sought these details in a sealed cover, and it will not be shared with the PIL petitioners.
Click Here to Watch Full Video | Get connected on Twitter, Instagram & Facebook