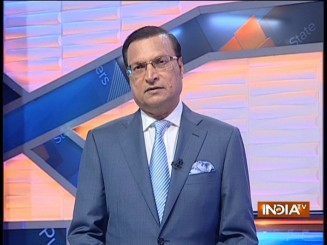 Former Jammu and Kashmir chief minister Mehbooba Mufti was my guest in the show Aap Ki Adalat yesterday (The show will be telecast on Saturday and Sunday). The gist of what she said during the show was that India will have to restart dialogue with Pakistan if bloodshed in the valley has to end.
In the show, Mehbooba said several times emphatically that talks were the only way out, and there was no other way. Mehbooba's argument was that it was India which suffered heavily because of bloodshed in Kashmir, and Pakistan suffered less. So the onus on restarting dialogue falls on India more.
She agreed that Prime Minister Narendra Modi tried to start dialogue with Pakistan, but it had no desired results. Throughout the one-hour show, Mehbooba Mufti spoke repeatedly about former PM Atal Bihari Vajpayee's police of "Insaaniyat, Kashmiriyat and Jamhooriyat". Her logic was that only Vajpayee's path of dialogue and conciliation would solve the Kashmir problem.
Click Here to Watch Full Video | Get connected on Twitter, Instagram & Facebook