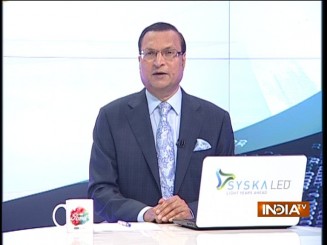 The Union Cabinet on Thursday approved the Fugitive Economic Offenders Bill and National Financial Reporting Authority Bill which seek to seize assets of all major economic offenders who have become fugitives and punish auditors who connive in money laundering and financial scams. I consider these as two historic steps taken by the Modi government in its move to start a crackdown on corruption. Finance Minister Arun Jaitley is very much clear about these two laws which are going to be enacted, and there should be no doubts about his motive and objectives.
Whether it is the case of fugitive Nirav Modi, or his uncle Mehul Choksi, or Vijay Mallya or Lalit Modi, nobody will support the charge that the government or any political leader had a hand in helping them flee the country. These fugitives had wrecked the public sector banks in their greed and avarice, by resorting to cheating and frauds. They took advantage of legal loopholes in order to flee the country. The legal processes are tardy and cumbersome, and the present laws are inadequate for taking speedy action against these economic offenders. Once these offenders flee the country, it is very difficult to extradite them back to India.
The government's initiative in enacting these two strict laws is a welcome step. The ball was already set rolling when the issue of extraditing Vijay Mallya came up. The Finance Minister had made announcements in the budget. At that time, Nirav Modi and Mehul Choksi had not fled India. But once more and more bank frauds came out in the open, the government worked on overdrive and these two bills have now been prepared. The government will try to get them passed during the Budget session of Parliament.
Click Here to Watch Video | Get connected on Twitter & Facebook