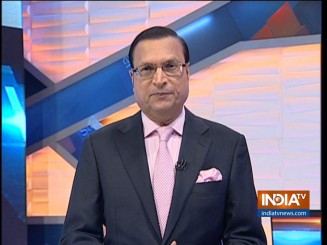 On Tuesday, Prime Minister Narendra Modi taunted West Bengal chief minister Mamata Banerjee by saying that if the post of Prime Minister had been available through auction, she would have tried that option too, but the problem is that the post of PM is not auctionable. Modi was addressing an election rally in Asansol, from where Union Minister Babul Supriyo is trying to retain his seat.
On the same day, Mamata Banerjee openly objected to the posting of Central paramilitary forces at polling booths. She alleged that officers of paramilitary forces were telling voters to vote for BJP. Her charges are yet to be verified but it clearly denotes uneasiness on her part about the possible Lok Sabha results from West Bengal.
Huge turnouts at PM's rallies are common, but the surprising element this time is that large turnouts have been noticed at BJP President Amit Shah's election rallies in places like Birbhum and Bardhaman, considered to be strongholds of Trinamool Congress. Clearly a shift in the rural voters' mood in Bengal is discernible.
You may remember, in 2014, when Modi wave was sweeping across the rest of the country, it had hardly any effect in Bengal. There was hardly any optimism in the state BJP camp, and Mamata did not take BJP as her main challenger. Finally, the BJP won only two out of a total of 42 LS seats. But, in the last five years, both Modi and Amit Shah toiled hard to expand the BJP's election machinery in Bengal, and the results are showing. BJP flags now flutter over housetops in the interior areas of Bengal.
BJP top brass now believe that Bengal and, to some extent, Odisha can compensate for any electoral loss that the party may suffer in the North Indian states. During the last panchayat elections in Bengal, TMC workers prevented BJP workers from reaching polling booths. This is no more the case now.
The Election Commission is holding polls in seven phases in Bengal, with four to five constituencies going to the polls in each phase. Central paramilitary forces have been deployed in large numbers, and there has been heavy polling in all the phases so far. This has caused worry in Mamata's camp.
In neighbouring state of Odisha, assembly polls are being held simultaneously with LS elections, and Chief Minister Naveen Patnaik's Biju Janata Dal is fighting to get a fifth term in office. Patnaik has been in power since last 19 years and he is quite popular. In the 2014 LS polls, BJD had won 20 out of 21 seats, and the lone remaining seat was won by BJP.
In Odisha, the main opposition party Congress has weakened and the ruling BJD dominates in most of the constituencies. Chief Minister Naveen Patnaik has personal worries about his health and there is the anti-incumbency factor too.
Prime Minister Modi has therefore decided to strike when the iron is hot. On Tuesday, he named Naveen Patnaik and said that he would not tolerate attacks on BJP workers by the ruling party supporters. Clearly, Modi has found a good opportunity to grab the political space in Odisha. The jury is still out.
Click Here to Watch Full Video | Get connected on Twitter, Instagram & Facebook