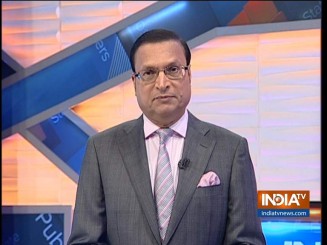 The Supreme Court on Tuesday pulled up Congress President Rahul Gandhi for his ambiguously worded affidavit in which he had expressed 'regret' for saying that the apex court has found Prime Minister Narendra Modi guilty in the Rafale deal.
The apex court told his lawyer Abhishek Manu Singhvi: "What is the meaning of regret within brackets? …You needed a 22-page affidavit to express complete regret? You make a statement and try to justify? Where have we said what you have attributed to us in public speeches?"
The apex court gave Rahul Gandhi time till May 6 to file an apology affidavit. The court said: "While we observe that it will be open for the respondent to file an additional affidavit if he so desires, we make it clear that admissibility and acceptance of any affidavit, if filed, will be considered on the next date fixed, that is May 10."
Even Rahul Gandhi and his lawyers feel that filing of a 'regret' affidavit, and that too, mentioning the word in brackets, was a big mistake, because the Supreme Court is the apex law court of India, and any incorrect remark made about its orders or observations can invite contempt proceedings.
When Rahul Gandhi said in Amethi and Bihar that the Supreme Court has found "chowkidar" (Modi) a "chor" (guilty) and has "found him guilty of giving away Rs 30,000 crore to Anil Ambani in the Rafale deal", he was treading into dangerous waters.
This was not a remark made out of lack of proper perception or an oral blunder, it was clearly an attempt to seek political capital by misusing the name of the Supreme Court. The easiest way out could have been that the Congress President should have tendered unconditional apology for making this remark, but his lawyers drafted a long affidavit which offered 'regret', and that too, in brackets!
Clearly Rahul Gandhi has complicated this case himself and he has very few options left. The sword of contempt of court still hangs over his head.
Click Here to Watch Full Video| Get connected on Twitter, Instagram & Facebook