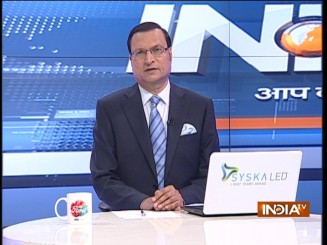 The death of a 22-year-old tourist from Tamil Nadu, R. Thirumani, due to stone pelting by a mob at Narbal on the Srinagar-Gulmarg highway on Monday has come as a shock to the tourism industry in Kashmir. In the stone pelting incident, two members of Thurmani's family, including his mother, were also injured. Nearly half a dozen vehicles carrying tourists were attacked by stone pelters.
The people of Kashmir valley are known the world over for their excellent hospitality. Kashmiris always welcome tourists, and there had been not a single instance of violence against tourists till date. This unfortunate incident on Monday has come like a bolt of blue from the sky. Chief Minister Mehbooba Mufti and all senior political leaders have condemned this attack. Tourists provide the backbone to the tourism industry in the Valley. People who run shikaras, cabs and hotels in the Valley are dependent on tourists, while common people get employment in the form of guides and cab drivers.
Monday's incident is a clear case of desperation on part of the militants, who work on directions from across the border. They should know that they are harming their own Kashmiri brethren by resorting to such senseless acts.
Click Here to Watch Video | Get connected on Twitter & Facebook