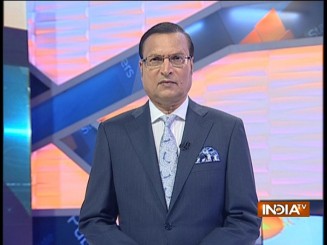 The custom of 'triple talaq' has become the bane of Muslim women in India. The Supreme Court has already declared triple talaq as unlawful, and the Centre prepared a legislation to stop this social evil. The bill was passed in Lok Sabha, but was held up in Rajya Sabha, because the main opposition parties like the Congress opposed several of its provisions.
On the ground level, triple talaq continues unabated. The cases of divorced Muslim women like Nida, Sabina and Nisha clearly illustrate the torment Muslim women have to go through. On Tuesday in Bareilly, UP, a Muslim woman Razia died of starvation. She was given triple talaq by her husband over phone, but Razia refused to leave her home. She stayed inside her home, and her husband refused to give her food. A month later, she died of hunger.
Such incidents shock all of us when we hear such stories. We should, after all, think about the society in which we live. When Prime Minister Narendra Modi's government took the initiative to legislate banning of triple talaq, the All India Muslim Personal Law Board objected saying that the government should not interfere in the community's affairs. The Board had then promised that it would eradicate such social evils on its own. The AIMPLB must now answer what happened to its promise.
Click Here to Watch Full Video | Get connected on Twitter, Instagram & Facebook