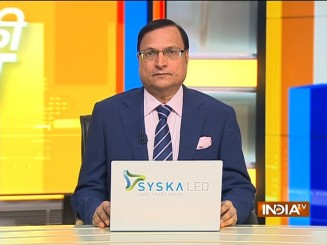 On Day 3 of the courtroom saga in Pakistan, former Prime Minister Imran Khan got two weeks' bail from Islamabad High Court in all cases failed against him before May 9. The High Court ordered that the former PM shall not be arrested till May 17. There was high drama in the High Court complex, with Imran's supporters raising slogans and setting fire to some vehicles. In the High Court, Imran Khan warned, if he was arrested, the government must remain prepared to face consequences. On Thursday night, Imran Khan was kept in Islamabad Police Lines guest house and was brought to High Court amidst tight security. The Supreme Court on Thursday had ordered immediate release of Imran Khan and at the same time, directed him to appear before the High Court for hearing in different cases. Imran Khan told the High Court that he was beaten up in custody and whatever happened to him was due to Army Chief Gen Asim Muneer. He also said, he would not go out of Pakistan to save himself. "This is my country and I shall not leave", Imran Khan said. On Thursday, Pakistan Information Minister Mariyam Aurangzeb lashed out at the Supreme Court for ordering release of Imran Khan. She said, the apex court has released "a thief, a dacoit and a corrupt person". Former minister Sheikh Rashid demanded immediate general elections, and at the same time condemned arson and vandalism taking place across Pakistan. Sheikh Rashid is right. Prime Minister Shehbaz Sharif and his party has made Imran Khan a hero by arresting him. At the same time, one must say that nothing is working properly in Pakistan at this moment. The manner in which Pak Rangers forcibly arrested Imran Khan was unjustified. The manner in which Imran's supporters set fire to the Corps Commander's residence in Lahore and Radio Pakistan office in Peshawar, after from looting and arson, is deplorable. The way in which senior ministers in Pakistan condemned the Supreme Court judges is unacceptable. Nobody in Pakistan is following rules, law and precedents. Everybody is engaged in reckless action. Nobody can say what is going to happen in Pakistan in the coming weeks.
MAHARASHTRA: MUCH ADO ABOUT MORALITY
A five-judge bench of Supreme Court on Thursday refused to unseat the Eknath Shinde-led government in Maharashtra, but at the same time said, Uddhav Thackeray-led coalition government could have had a chance to be reinstated had the CM not resigned a day before the floot test on June 30 last year, which the apex court declared as "illegal". The Supreme Court said, the then Governor Bhagat Singh Koshiyari "was not justified in calling upon the chief minister to prove majority inside the House". The apex court said, the "governor should not enter the political thicket and be arbiter of intra-party disputes. Floor test is not a medium to resolve inner-party conflicts." While Eknath Shinde welcomed the verdict, Uddhav Thackeray demanded Shinde should resign on moral ground. Koshiyari said, "I am not a law student. I did what I thought was right. What can I do when I have someone's resignation?" I cannot suppress laughter on seeing Eknath Shinde and Uddhav Thackeray speaking about morality. When Shinde broke away with Thackeray's MLAs and went to Guwahati, where was morality? Uddhav Thackeray fought elections as an ally of BJP, but after the results were out, he formed a government with NCP and Congress. Did he think about morality? When Devendra Fadnavis and Ajit Pawar went to Raj Bhavan after midnight to take oath as CM and Deputy CM, why wasn't their conscience pricked due to morality? The effect of Thursday's Supreme Court verdict was: All of them got what they deserved. Shinde wanted to continue as CM, he was worried about his chair. He is now safe. Uddhav wanted to show to the world that his government was toppled and Shinde cheated him and former his government. His words were proved truye. The MLAs, who feared they would lose their membership, need not worry now, as the apex court said the Speaker will decide. Shinde government will continue in Maharashtra, Uddhav will continue to describe Shinde as backstabber. And morality will continue to wait to get its place in a corner.
DELHI MUST NOT HAVE MULTIPLE AGENCIES
The Aam Aadmi Party government in Delhi scored a victory over the Centre in its battle over who will control 'services' in the National Capital Territory. A five-judge bench of Supreme Court ruled that the elected government of Delhi has both executive and legislative jurisdiction over 'services', enabling it to decide posting and transfer of bureaucrats and make them accountable to ministers. The bench said, "it is the responsibility of the govt of NCTD to give expression to the will of the people of Delhi who elected it. Therefore, the ideal conclusion would be that GNCTD ought to have control over services, subject to exclusion of subjects that are out of its legislative domain". The apex court said that the Lt. Governor shall be bound by the decision of the elected government on the issue of controlling the bureaucracy in NCTD. Chief Minister Arvind Kejriwal welcomed the verdict and promptly moved out the secretary of services department. I agree that the elected government in Delhi must have powers to appoint and transfer officers, and it would be better if the Centre does not interfere. But Kejriwal must also ensure that his officers should not be vindictive. Bureaucrats who work hard must be given freedom and respect. There must be no such incident in which an officer is summoned to the residence and he is subjected to physical blows. Delhi's problem is that there are multiple agencies at work. The Centre, Delhi government, DDA, MCD, NDMC, Delhi Cantonment Board, etc. Whenever there is lack of coordination and communication between these agencies, problems arise in the path of Delhi's development. Such shortcomings should be addressed, and in place of multiple agencies, there should be a single government in Delhi, which must have all powers. Only then can Delhi march towards progress.