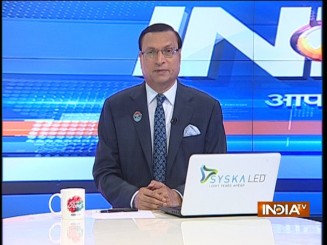 The Supreme Court on Thursday expressed grave concern over the rising number of deaths due to potholes on roads. The apex court has said this is "unacceptable" and "frightening" and the government should come out with a plan to address this problem.
Potholes claim, on an average, 10 lives every day, and in 2017 alone, 3,597 people died due to road accidents caused by potholes. This number is 50 per cent more compared with the number of deaths in 2016.
An SC-appointed committee on road safety has in its report said that a total of 14,936 people lost their lives in the last five years from 2013 to 2017. The Supreme Court observed that municipal corporations, or state governments or National Highway Authority of India or similar bodies are not maintaining the roads in an effective manner resulting in pothole-related deaths. The bench also observed that there was no law relating to compensation for such road accident victims, nor was any criminal action taken against authorities responsible for shoddy maintenance.
Potholes on roads are caused not only due to acts of nature like rain, flood or other calamities. In most of the cases, roads are dug up for laying cables, repairing sewer lines, and are then left unattended. In many other cases, potholes appear on roads soon after monsoon, due to poor quality of road construction. Contractors indulge in outright cheating and there is sheer negligence on part of the officials entrusted with overseeing such work.
Union Surface Transport Minister Nitin Gadkari has earned the reputation of a go-getter by getting highways and flyovers built at a fast pace, and we do hope that he would come forward with a concrete plan to address this menace on a war footing.
Click Here to Watch Full Video | Get connected on Twitter, Instagram & Facebook