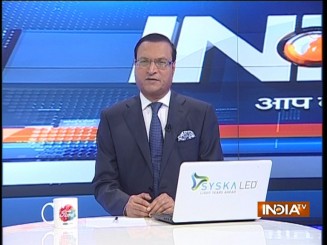 On Monday, the Uttar Pradesh police suspended the Rae Bareli jail superintendent, jailor, deputy jailor, head warden and two jail warders after a video went viral showing criminals holding a dinner party inside the jail, and a gangster giving threatening call from a cellphone inside the jail. When the video surfaced, the DM and SP of Rae Bareli were sent to conduct a raid, in which four cellphones and a SIM card were seized. In a similar incident, another video of inmates using cellphones inside Surendranagar district jail of Gujarat has surfaced.
The entire jail system, that is part of our criminal justice system, needs a thorough overhaul. There have been reports in the past about inmates in Patna's Beur jail flouting jail manual rules and a top builder in Delhi given five-star comforts inside Tihar jail. There are also reports of the Jessica murder case convict spending more time outside the jail instead of serving time inside the prison.
All these make a mockery of our judicial system. It is an open secret that prisoners who pay bribes on the sly get more comforts inside jails, and in some cases, criminals operate their gangs on cellphones from inside the jail.
The latest video about Rae Bareli jail is an eye-opener. It is true that chief minister Yogi Adityanath's government has sent criminals in UP on the run. Many criminals have died in encounters and several others have surrendered out of fear. Criminals are no more getting political protection, which they used to get under earlier regimes in UP. However, it is now time for Yogi Adityanath to pay attention to the jail system.
The ground reality is that the number of inmates is higher than the current capacity of jails in UP and other states, and the number of jail staff is less. But gangsters holding dinner parties inside jail, and using cellphones to threaten their victims from jail, is certainly worrying. This could not have taken place without the connivance of senior jail officials. Stern action need to be taken against such erring officials.
Click Here to Watch Full Video | Get connected on Twitter, Instagram & Facebook