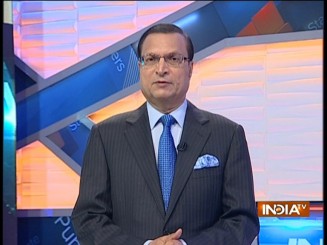 The deluge in Kerala has caused deaths of 223 people (official count) and has displaced nearly 10 lakh people, many of whom have been sheltered in temporary relief camps. Crops and properties worth billions of rupees were damaged, and the state government has sought immediate assistance of Rs 2600 crore. The Centre, on its part, has already released Rs 600 crore.
For the last few days, the media had been talking about the great visions of late Prime Minister Atal Bihari Vajpayee. He launched the Golden Quadrilateral and North-South East-West corridor, and implemented the Pradhan Mantri Gram Sadak Yojana to provide easy connectivity. Vajpayee also planned inter-linking of rivers to combat the annual scourge of both drought and floods.
Watching visuals of flooding in Kerala, Madhya Pradesh and Bihar, I remember how Atal Ji ordered the plan to interlink rivers and entrusted this work to Suresh Prabhu. Unfortunately, Vajpayee's government fell after the 2004 Lok Sabha elections, and work on this plan came to a standstill.
Every year in India, people face the scourge of drought in summer, followed by flooding of rivers during monsoon. The mission to interlink rivers was aimed at preventing floods and provide river water to parched areas which witness low rainfall. Had subsequent governments implemented the plan for interlinking of rivers, such deluges could have been prevented. It is time that the Centre, alongwith state governments, work on the plan to interlink rivers in a time-bound manner.
Click Here to Watch Full Video | Get connected on Twitter, Instagram & Facebook