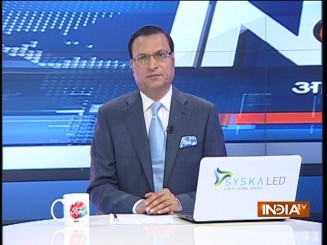 The National Investigation Agency (NIA) has arrested three persons from Old Delhi and Nizamuddin on charge of bringing hawala money from a person in Middle East, who is an office bearer of Falah-i-Insaniyat Foundation, a front organisation of Pakistani terror mastermind Hafiz Saeed.
The most worrying thing about this raid is that hawala money from Hafiz Saeed's outfit was channelized to build a mosque in Palwal, Haryana.
Mosques are places of worship, and no religion allows building of a place of worship with terror funding. These terrorists have nothing to do with Islam, nor with mosque and neither with humanity. For them, a mosque is a tool for carrying out terror attacks.
Muslims living in Palwal did not have even a faint knowledge about the source of money that was being given to build a mosque. The question is, why NIA raised finger at this mosque and not at thousands of mosques across India?
The NIA was working on this terror module for last several months. Rs 1.5 crore cash was recovered from those arrested, and one of the accused confessed that he had given Rs 70 lakhs to build the mosque. Citizens should be on alert about the source of funds that come in for building places of worship.
Click Here to Watch Full Video | Get connected on Twitter, Instagram & Facebook