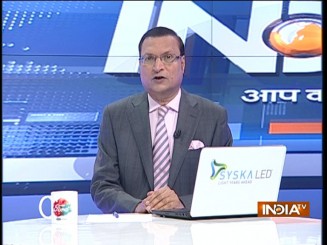 On January 26 afternoon, a group of Muslims in Kasganj town of Uttar Pradesh were about to hoist the national tricolour in a small locality. At the same time, a Tiranga rally led by bike-borne young men wanted to pass through the area. After some verbal duels, somebody from the crowd shot Chandan Gupta, who succumbed to injuries. Soon mayhem spread, and shops and vehicles were set ablaze. The local police was late in reacting to the situation as it unfolded. The next day, a local leader came to the area, and soon after Chandan's funeral, there were more instances of arson. The situation was later brought under control.
In the meanwhile, social media went on overdrive. I want to point out how morphed pictures and fake audio created the multiplier effect as rumours began to spread across western UP. A rumour was spread that some people shouted 'Pakistan Zindabad'. Later it was found that the audio was superimposed on a video. Similarly, a picture of one Rahul Upadhyay went viral showing him lying dead. This picture was widely circulated on social media.
On Monday, the local police produced Rahul before the media. Rahul said he was in his village, and had not visited Kasganj on Republic Day. That nailed another lie. But think about the losses that common men had to suffer because of violence and arson.
This is not the first time that lies were spread through social media. I remember how several years ago, people from North-east left Bengaluru in panic, by trains, planes and buses, after a message was spread through social media that they would not be spared. People who want to divide our society are using social media to sow seeds of confusion and hatred. We should be collectively on our guard. The Kasganj police has promised to arrest those who spread such false videos on social media. My appeal to all of you: Please be alert. Do not trust every video that is spread on social media. Nobody knows how much of it is true or false.
Click Here to Watch Video | Get connected on Twitter & Facebook