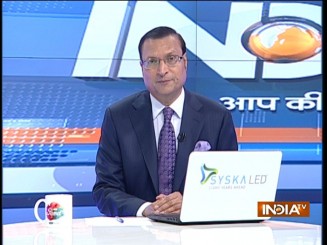 This is surely a worrying phenomenon. Youths belonging to both communities in UP's Kasganj town had challenged each other through social media to come out on the streets on Republic Day. These threats and counter-threats were made a week before the violence actually took place on Republic Day. The local police SP, the UP police chief, chief minister and even the Home Minister were informed about the impending violence through social media, but police did not take timely preventive action. The district SP replied to one of the youths on Facebook that he was "busy".
After the communal violence on Jan 26, social media again became active. This time, fake pictures and fake audio were used to blame one another. The sentiments of both the communities were raised to a feverish pitch, but timely action both by the police and the national media prevented the situation from going out of hand. A youth, whose dead body was shown in a pic on social media, was brought before the media by police. He was not in Kasganj on the day of riots.
Normally social media, like WhatsApp, Twitter, Facebook, etc. provide a platform for people to connect with one another, and raise issues. But if social media tools are misused, it can cause a raging fire. I would again appeal to all our viewers not to trust all videos that are posted on social media, because many of these could be fake, or morphed, or photoshopped. Please do not trust rumours peddled as news, because all these are unverified. At India TV, it is always our endeavor to ensure that all news are first verified and then disseminated, and this is not an easy task.
Click Here to Watch Video | Get connected on Twitter & Facebook