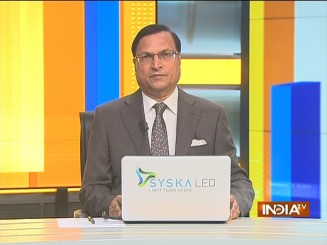 With Cyclone Biparjoy expected to make a landfall near Jakhau port in Gujarat within a few hours, all eyes are on this coastal state which will bear the full brunt of 140 kmph speed wind and heavy rainfall. Nearly 94,000 people have been evacuated to safer places, and NDRF, SDRF teams along with Army, Navy, Air Force, BSF and Coast Guard are on alert. People from nearly 120 villages located up to 10 km from the coastline in Kutch district have been evacuated. Authorities are now taking help of HAM amateur radio experts, in case the entire communication system collapses. This Very Severe Cyclonic Storm is going to create havoc in its path leading to widespread devastation. This is a natural disaster which cannot be controlled by human beings. With the help of latest surveillance technology, the Centre and the state governments have put emergency measures in motion to lower the chances of loss to human lives. The government got six days' time to put its emergency plan in place. Let us all hope that Cyclone Biparjoy passes off without causing major losses. Caution is the need of the hour and the authorities are ready to face the storm. People must follow advisories issued by the authorities to minimize losses.
BIHAR : BJP FORMULA TO TACKLE NITISH
BJP leaders in Bihar have begun to woo Hindustani Awami Morcha party chief Jitan Ram Manjhi, whose son Santosh Kumar Suman has resigned from JDU-RJD government. Along with this, Rashtriya Lok Janata Dal (RLJD) chief Upendra Kushwaha, Lok Jan Shakti Party chief Chirag Paswan and his uncle Pashupati Kumar Paras are also being wooed by BJP to join National Democratic Alliance. India TV political editor Devendra Parashar reports that Jitan Ram Manjhi may announce joining NDA within a day or two. Seats for HAM, RLJD and LJP are being identified in Bihar to form an alliance ahead of next year's Lok Sabha elections. Bihar BJP chief Samrat Choudhary was summoned to Delhi to attend a meeting at Union Minister Giriraj Singh's residence. BJP is ready to leave Gaya seat for Manjhi's son Santosh Suman, while efforts are on for a patch-up between Chirag Paswan and his uncle. Chirag Paswan wants to contest from Hajipur, presently represented by his uncle Union Minister Pashupati Paras. Despite being the third largest party in Bihar, Nitish Kumar and his party JD-U has been continuously in power for 18 years, since 2005. The reason: caste equations. Nitish Kumar's party may not perform well at all if it goes alone, but when JD-U forges alliance with other parties, the chances of win increase. When Nitish Kumar was its ally, BJP benefited. Despite deep political rivalry, Nitish joined hands with Lalu Prasad and continues to rule. Since Nitish Kumar has ditched BJP twice, BJP leaders now want to break Nitish's political equations. BJP wants to prepare a formula to unite all smaller parties in order to defeat Nitish Kumar and his ally RJD. There could be two benefits: One, Bihar can be freed from the stranglehold of caste politics, and Two, blunt the edge of Nitish's message of opposition unity from Bihar.
IS BJP TRYING TO DESTABILIZE STALIN'S GOVT?
There was high drama when Enforcement Directorate officials arrested Tamil Nadu Electricity Minister V. Senthil Balaji in the wee hours of Wednesday, under Prevention of Money Laundering Act. This arrest was in connection with a cash-for-jobs scam dating back to his tenure as Transport Minister in the previous AIADMK government. After his arrest, Senthil Balaji complained of chest pain and started screaming in agony. He was rushed to a government hospital, where doctors advised bypass surgery after a coronary angiogram was done in ICU. Tamil Nadu chief minister M K Stalin visited the minister and alleged Balaji was mentally tortured during long hours of interrogation by ED officials. Congress President Mallikarjun Kharge, RJD, Aam Aadmi Party, JD-U, NCP and other opposition parties condemned the arrest, alleging that BJP was now using investigation agencies as its weapon. Since Senthil Balaji is a DMK leader, a minister in Stalin's government, and since Stalin is going to attend the June 23 conclave of opposition leaders convened in Patna by Nitish Kumar, this arrest has taken political contours. Nobody should be surprised if opposition leaders extend support to the arrested minister. But bare facts cannot be ignored. Whatever Stalin may say now, the fact is, it was his party DMK which had raised the cash-for-jobs scam during AIADMK rule between 2011 and 2016. At that time, Senthil Balaji was in AIADMK, and Stalin had then demanded action against him. Police had filed chargesheet in this case and he was made one of the accused. But when Senthil Balaji joined DMK, Stalin's government withdrew all charges. The matter reached the Supreme Court, which ordered an ED investigation. The minister's arrest was a consequence of this probe. Therefore, I think, we should let the law take its own course. Of course, Senthil Balaji's health is an issue, and he must get the best treatment. But for Mallikarjun Kharge, Supriya Sule and Sanjay Rout to allege that BJP wants to destabilize DMK government in the manner in which Uddhav Thackeray's government was toppled, is a bit far-fetched.
BJP SHOWS EKNATH SHINDE HIS PLACE
In Maharashtra, a different type of drama was enacted. On Wednesday, Chief Minister Eknath Shinde's Shiv Sena published another ad in the daily newspapers, a day after an ad showed Shinde as a Chief Minister more popular than his deputy Devendra Fadnavis. The deputy CM's picture was missing in Tuesday's ad, but in Wednesday's ad, photos of Balasaheb Thackeray and Devendra Fadnavis were added, and it was mentioned that more than 49 per cent voters in Maharashtra have expressed satisfaction over the performance of the BJP-Shiv Sena coalition government of Eknath Shinde and Devendra Fadnavis. It was claimed that the BJP-Shiv Sena coalition is unbreakable, and both parties will continue to work together. But both these ads have already led to questions from Shiv Sena (UT) leader Sanjay Raut. He asked, 'how Eknath Shinde lost his 'Herogiri' within a day? What happened that made Shinde publish Fadnavis' photo the next day'. Raut said, the second ad was published under pressure from BJP high command. He said, though Shinde faction may be trying to do damage control, the relationship between both parties is bound to sour. Raut said, a party having 40 MLAs is lording over a party having 105 MLAs. 'Such internal tussles will continue, and this government will fall within two months', Raut predicted. Sanjay Raut may be right. It is true that Eknath Shinde's party published ad describing him as more popular than Fadnavis. There is huge displeasure over this in the BJP camp. BJP Rajya Sabha MP Anil Bonde said, 'a frog may try to pump in air inside its body as much as it wants, but it can never become an elephant'. May be Shinde has this misunderstanding which Uddhav Thackeray had in the past, he added. State BJP chief Chandrashekhar Bawankule said, though there was some sourness after Tuesday's ad, everything is now alright after the new ad. 'There are quarrels sometimes in a family, but the matter has been resolved', he said. Bawankule knows, Eknath Shinde deliberately got the first ad published to project himself as a leader bigger than Fadnavis, but when he found BJP leadership's anger, he made a U-turn. Now, the excuse is being given as to how the first ad got published. I would rather like to give a pat on NCP leader Ajit Pawar's back, who had predicted on Tuesday itself, "you will find another ad published tomorrow". His words were proved true. But how did this happen? And why? Let me share some information. From what I have learnt, BJP leaders, after publication of the Tuesday ad, showed Chief Minister Shinde his place at the cabinet meeting. Devendra Fadnavis was also present in the cabinet meeting. Soon after the government business was over, bureaucrats were asked to go out of the room, and then BJP ministers fired salvos at the CM asking what exactly he wanted? Why did he issue the ad? Shinde had no clear reply. BJP leaders bluntly told the CM that without BJP's support, Shinde will not find enough audience to fill up seats at his public meetings. Some BJP ministers told Shinde that if such errors are not rectified, BJP will clearly show who stands where. The Chief Minister was clearly on his backfoot. He promised to correct the mistake the next day with a new ad. By late night, the ad material was prepared and full page ads came out in daily newspapers on Wednesday. Devendra Fadnavis' displeasure is still not over. On Wednesday, both Shinde and Fadnavis were supposed to attend an event of Maharashtra State Transport, but the deputy CM did not attend, citing illness. Even as the event was going on, Fadnavis was busy in a meeting with UP minister Suresh Khanna at his residence. The message is clear: Shinde has caused hurt to Fadnavis by publishing the first ad. It will take time to heal.