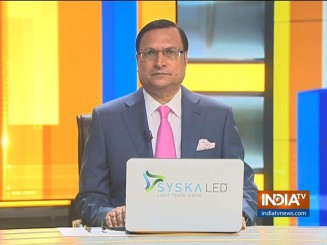 Turkey was again rocked by two fresh earthquakes of 5.6 and 5.7 magnitude on Tuesday, a day after three severe earthquakes of 7.8 and 7.5 magnitude devastated both Turkey and Syria.
More than 5,000 people have died so far, with the toll likely to go up to ten thousand, as rescue workers try to clear the rubble. There have been dozens of aftershocks causing panic among rescue workers and survivors. The scale of disaster is so huge that rescue workers are having a tough time removing critical survivors from the rubble.
The temblors were felt across Turkey, Syria, Lebanon, Cyprus and Israel. The first tremor occurred at around 4 am local time on Monday when most of the people were sleeping. Even as rescue operations were going on, another major temblor struck causing more devastation. Both the tremors continued for more than 90 seconds severely shaking buildings, causing huge crevices on highways and runways.
Prime Minister Narendra Modi dispatched two teams of National Disaster Response Force (NDRF), comprising 100 personnel with specially trained dog squads and rescue equipment. Medical teams have also been dispatched. Modi tweeted: "Anguished by the loss of lives and damage of property due to the earthquake in Turkey".
While addressing BJP MPs at the parliamentary party meeting on Tuesday morning, Prime Minister Modi turned emotional and recalled the 2011 Bhuj earthquake of Gujarat in which more than 20,000 people were killed and over 1.5 lakh people were injured. The earthquake rendered thousands of people homeless. Modi said, he could very well understand what the people of Turkey might be going through at this moment.
The epicentre of Monday's eathquake was near the town of Kahramanmaras in Turkey. Turkish President Tayyip Erdogan said that this was the most severe earthquake since 1939. Army, paramilitary force, police and emergency response department teams have been deployed for rescue work. Eight provinces of Turkey have been badly affected by two big earthquakes and 40 aftershocks. Buildings, commercial complexes, several hundred years old fort were damaged by the temblor.
Several European countries including Bulgaria, Romania, Greece, Croatia, Czech republic, France, Holland and Poland have send search and rescue teams. In Syria, there has been widespread devastation in Aleppo, Latkia and Hama cities.
Thousands of people have been sheltered in sports centres, fair halls, with others spent the night outside, in Hatay, Turkey, huddled in blankets around fires, due to severe drop in temperature. The first Indian Air Force C17 flight reached Adana, Turkey this morning with the first batch of relief material. The plane carried 50 NDRF search and rescue personnel, specially trained dog squads, drilling machines, relief material, medicines and other necessary equipment.
Earthquake is a natural disaster that cannot be predicted in advance on scientific basis, nor can there be an early warning system. But one Twitter message about the Turkey earthquake is now going viral on social media in which a Dutch expert has claimed that he had predicted the temblor four days ago. Frank Hoogerbeets, a researcher in Netherlands, had predicted on February 3 on Twitter that a 7.5 magnitude temblor could strike Turkey, Jordan and Syria. Scientists are examining his prediction. At the moment, the focus of the entire world is on providing immediate relief and assistance to the survivors of Turkey earthquake.