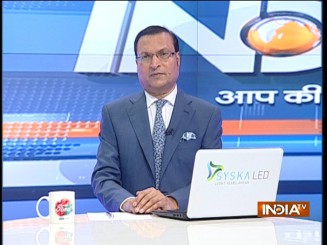 Christopher Wylie, a former employee of controversial firm Cambridge Anayltica, on Tuesday told the UK House of Commons digital, culture, media and sports committee, that his firm undertook work for the Congress party in India and has worked "extensively in India".
Wylie admitted in his testimony that "I believe their client was Congress. I know that they have done all kinds of projects..I don't remember a national project but I know regionally, they have. They do have offices there, they have staff there. I believe I have some documentation on India I can provide."
Last week when news broke that Cambridge Analytica had misused Facebook user data to profile voters in the US presidential elections and the Brexit referendum in UK, the Congress had categorically maintained that it never hired Cambridge Anayltica. On Tuesday, the Congress dared Law Minister Ravi Shankar Prasad to file an FIR against the firm and its Indian partners and also against Facebook on the basis of evidence obtained by the government. Prasad had earlier warned Facebook that the government could take stern action against user data mining for political purposes.
The witness in question, Christopher Wylie, has nothing to do with Congress or Indian politics, but his revelations could be embarrassing for India's oldest political party. This has been worse confounded because of earlier assertions by the party that it had nothing to do with Cambridge Analytica.
The Congress spokesman, in turn, has alleged that Prime Minister Narendra Modi hired the services of CA during the 2014 Lok Sabha elections. Probably the spokesman Randeep Surjewala has not listened to Wylie's testimony carefully. Wylie has told the House of Commons committee that his firm had worked in several states of India, but never handled any general elections on a national scale. Instead of knee-jerk reactions, the Congress would be well advised to frame its reply carefully, because it can cause political damage to the party in the long run.
Click Here to Watch Video | Get connected on Twitter & Facebook