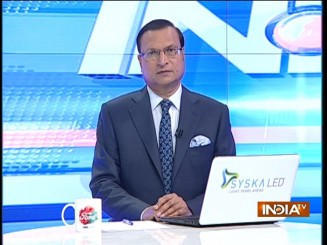 Addressing a seminar organised by the Centre for Joint Warfare Studies (CENJOWS) and the Integrated Defence Staff (IDS) in New Delhi on Wednesday, Army Chief Gen Bipin Rawat said Pakistan and China were behind the influx of Bangladeshi migrants in Northeast, because their aim was to bring about a demographic shift.
There was a controversy of sorts on Thursday when newspapers reported the General's remarks in which he compared the electoral fortunes of Jana Sangh with AIUDF, to indicate the consequences of a demographic shift. AIMIM chief Asaduddin Owaisi promptly objected saying it was not the Army Chief's job to comment on political parties. All India United Democratic Front chief Badruddin Ajmal said the Army Chief has overstepped his role by commenting on political parties.
I have gone through the entire speech and I do not find anything objectionable. Gen Rawat was trying to explain how our neighbours, particularly Pakistan and China are conspiring and interfering in our domestic affairs. In order to explain this, he produced demographic facts, and spoke a few lines on the political situation in the North-East. He did not say anything which was secret or confidential, or about which people are not aware of. In concluding, the General spoke on the need for "amalgamating" different sections of society, so that people are not discriminated against on grounds of religion, caste, region or language.
There is nothing political about this. All facts are nowadays available in the public domain through internet, and if the Army Chief mentioned a few facts, there seems to be nothing wrong in it.
Click Here to Watch Video | Get connected on Twitter & Facebook