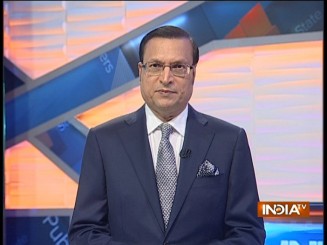 India TV on Thursday telecasted an opinion poll based upon a pre-poll survey conducted by CNX and the projections showed that BJP may get a comfortable majority, though with reduced strength, in the forthcoming Madhya Pradesh assembly elections.
Since polling is more than a month away, this opinion poll can be considered as preliminary. In politics, situations, issues and circumstances change. A single issue can upstage all predictions in an election. No opinion poll can be called final, but the pre-poll survey gave a fairly clear idea about the mood of the people in Madhya Pradesh.
All hopes of Congress rest on anti-incumbency factor, and it is true that there has been a decline in the vote share and number of seats projected for BJP. But one thing to note is that: after being in power for 15 years, if most of the respondents show their clear preference for BJP, then it means that anti-incumbency factor has not cut much ice in the minds of the people.
One particular thing to note is that had the Congress and Bahujan Samaj Party stiched an alliance, their combined vote share would have been more than that of the BJP. Of course, in elections, two plus two never makes four, and there is always the X factor. One can however safely say that a Congress-BSP tie-up could have been advantageous for the main opposition party. For the moment, it looks as if Chief Minister Shivraj Singh Chouhan is way ahead of the rest.
Click Here to Watch Full Video | Get connected on Twitter, Instagram & Facebook