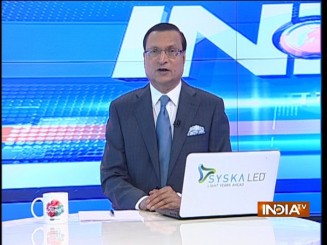 A UK court on Monday ordered the extradition of liquor baron and economic fugitive Vijay Mallya and sent his case to the Home Secretary of State for processing India's extradition request. The court rejected the assertion of Mallya's lawyers that the former tycoon could be subject to political persecution in India. Mallya has been given two weeks to file his appeal in a higher court.
Hailing the court order, Finance Minister Arun Jaitley tweeted "Great Day for India. No one who cheats India will go scot free. The offender who benefited during the UPA rule is being brought to book by the NDA government." Jaitley is right when he says that if the intentions of the government are sincere, anybody who cheats and then flees India, can hide for some time but cannot escape the hands of the law.
The Westminster Magistrates' Court went through Mallya's submissions and the CBI counsel's evidences in detail, and arrived at the conclusion that a case of economic offence has been prima facie made out. Mallya had fled India after owing Rs 9,000 crores to Indian banks, and had dreamed of cooling his heels on the shores of England without any worry. Today he must have realized that he cannot stay away from the long hands of the law.
Even if Mallya gets a stay on the lower court's order and files an appeal in a higher court in UK, he may get a breather, and the extradition may take some more time, but at some point of time in the future, he may have to stand before an Indian court. Mallya understands this, and it is evident from his changed stance.
This was the same Mallya who had bragged last year that he would not return a penny to Indian banks which have labelled him a cheat and that he cares two hoots for the Indian government. Today, Mallya is offering to return the entire principal amount that he had taken as loan from the banks, as he knows that, sooner or later, he will be extradited and lodged in the barracks of Arthur Road central jail in Mumbai.
The successful extradition of Vijay Mallya will send out a strong political message. This month, Agusta Westland middleman Christian Michel was extradited from UAE to India and is presently in judicial custody. Mallya is in the queue, and the noose is closing in on two other fugitives – Nirav Modi and Mehul Choksi, who are hiding in foreign lands.
Clearly, Prime Minister Narendra Modi is going to make corruption a big issue in next year's parliamentary elections and he is going to tell the people how his government has succeeded in extraditing businessmen who had stolen the nation's money. This could work out as a big plus point for his government.
Click Here to Watch Full Video | Get connected on Twitter, Instagram & Facebook