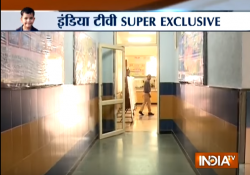 The brutal murder of seven-year-old Pradyumna in Ryan International School, Bhondsi near Gurugram is a stark reminder of the dangers lurking before our school going children across India. There have been many reports of murders, unnatural deaths and sexual assault of minors in schools and other institutions. After nationwide outrage on the streets and in media, the Haryana police has constituted 14 teams to investigate the gruesome murder. Two officials of Ryan group have been arrested. One team has reached Mumbai to question the promoters of the group.
As more revelations are awaited, this reminds us of the infamous Ayushi murder case in Noida several years ago. Ayushi was at her home with parents. She was murdered in cold blood in her bed, but nobody knew. Her body was found the following morning. Till date, the circumstances leading to that murder remain a mystery.
Similarly, facts leading to the murder of Pradyumna seem to be shocking. There were nearly 1,000 students and teachers along with non-teaching staff in the school that day, but nobody heard or saw the boy's throat being slit inside a washroom. Haryana police have arrested a bus conductor, but police in our country have created such an image about themselves that people seldom trust their investigation. In this case, the conductor was charged with murder within hours and sent to custody. It seems the police hurried up its investigation without tying up all the loose ends. This has raised doubts in the minds of parents. It is not the question of a mother. Every mother has a question about her children studying in schools. Safety of students in schools must be of prime concern to all.
Click Here for the Video