Let us all respect the Supreme Court verdict on Rafale controversy
December 15, 2018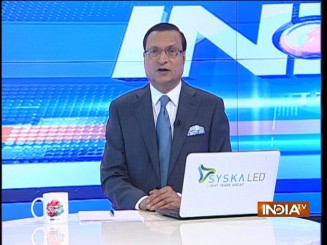 The Supreme Court in its verdict on Friday practically gave a clean chit to Narendra Modi's government in the matter of acquisition of 36 fully loaded Rafale fighters in flyaway condition from French company Dassault Aviation. The bench headed by Chief Justice Ranjan Gogoi said there was no irregularity in the decision-making process, pricing mechanism and selection of Indian Offset Partner. The bench said, "perception of individuals can't be the basis of a fishing and roving inquiry by this court".
Congress President Rahul Gandhi had levelled serious charges of "favouritism" shown to a particular industrial group and "overpricing" in the purchase of fighters. He had levelled these charges over and over again in the last several months, and on behalf of the government, Defence Minister Nirmala Sitharaman, Finance Minister Arun Jaitley and Law Minister Ravi Shankar Prasad replied to all these charges in public. And yet, Rahul Gandhi continued to make these charges in his election rallies and press conferences, and raised the slogan "Chowkidar Chor Hai". All the charges made by Rahul Gandhi formed part of the PILs filed by Yashwant Sinha, Arun Shourie and Prashant Bhushan, and all these PILs were dismissed by the SC on Friday.
The apex court during its hearings, sought details about the pricing of Rafale fighters from the Centre in a sealed envelope, sought details about the acquisition process, and questioned senior Indian Air Force officers in court about the quality and requirements of fighter planes. After carrying out detailed questioning, and perusing all evidences, the apex court gave its verdict, saying there were no irregularities in pricing, acquisition and quality. The court clearly said that charges cannot be probed by the court on the basis of individual perceptions or newspaper clippings, in the absence of clear evidences.
We should all respect the verdict of Supreme Court. It is the ultimate court of law, as per our Constitution. The Chief Justice of India himself headed the bench that gave its verdict. It is, therefore, surprising that Rahul Gandhi repeated his charges on Friday and questioned the verdict.
No individual or party is bigger than the Supreme Court. Does Rahul Gandhi want that the people of India should not trust the Supreme Court's verdict and believe in his allegations? It seems to be a difficult proposition.
Click Here to Watch Full Video | Get connected on Twitter, Instagram & Facebook
Rahul cannot afford to make mistakes while choosing CMs
December 14, 2018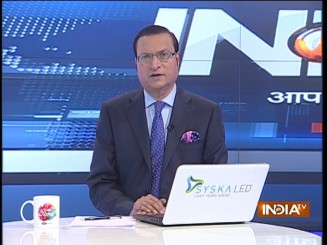 The political spectacle that is being witnessed in the state capitals of Madhya Pradesh, Rajasthan and Chhattisgarh makes one thing very clear. Congress President Rahul Gandhi cannot afford to make mistakes while choosing his chief ministers. In all the three states, there are serious contenders for the CM's post.
While the BJP had no such problem in these states, because it relied on its incumbent chief ministers, the Congress has a problem of plenty. For the first time, in his year-old tenure as Congress President, Rahul Gandhi is facing a dilemma while selecting his three CMs. He has to select chief ministers, who can deliver in next year's crucial Lok Sabha polls. BJP's number of seats may have declined in MP and Rajasthan, but it still continues to remain a major political force. Any leader who takes up the mantle of chief minister in these two states will have to face the challenge from BJP.
For Kamal Nath, who has been selected as chief minister in Madhya Pradesh, this has been a victory of his labour and experience. He will be facing the biggest challenge of taking all factions with him, as the Lok Sabha elections are hardly four months away. The Congress needs a leader who can win for the party as many seats as possible from MP. In the 2014 Lok Sabha elections, the BJP had won 27 out of 29 seats, a landslide win. The assembly elections this time were closely fought and the result could have gone either way. Voting percentage wise, BJP polled more votes than the Congress this time but lost many seats. Hence, the challenge is a bigger one for the Congress.
Kamal Nath has wide experience in the political art of fielding candidates and winning elections. He has worked with Indira Gandhi, Sanjay Gandhi, Rajiv Gandhi, Sonia Gandhi, and now, at the age of 72, he is working with Rahul Gandhi. The Congress has returned to power in MP after 15 years, and it surely needs an experienced leader like Kamal Nath to face the new challenge.
Deciding who will be the chief minister of Rajasthan was a difficult one. For the last five years, Sachin Pilot, as the state party chief, tirelessly toured the length and breadth of the state, and infused energy among his party workers. His workers are with him, and it was no mean achievement for him when his party won 99 seats against a formidable rival party. Sachin Pilot is a fresh face, leagues apart from the traditional leaders in the party. He can bring a fresh air of energy in his party ranks as chief minister.
On the other hand, is the tried and tested Ashok Gehlot. He has been CM for two terms, is an experienced administrator, and has old guards of the party on his side. The independent MLAs, who are supporting the Congress, also understand his style of functioning better. Given the present political situation in Rajasthan, Gehlot's experience of running the administration can come in handy. It is because of this that the Congress party leadership is on the horns of a dilemma.
Assembly poll results will significantly impact next year's Lok Sabha elections
December 12, 2018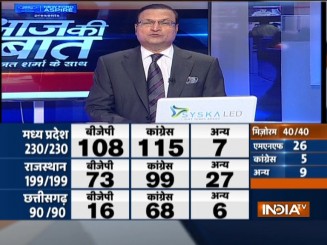 With the BJP losing Chhattisgarh and failing to emerge as the single largest party in Madhya Pradesh and Rajasthan, leaving the Congress to return to power in this Hindi-speaking heartland, the die for next year's general elections is now cast.
These assembly election results will significantly impact the 2019 Lok Sabha elections.
First, it will infuse tremendous energy among the Congress workers and supporters, but the major side effect will be: there will be more infighting for the main stakes among Congress leaders.
Second, Rahul Gandh, who till now had faced a string of electoral defeats for his party, will now put his stamp of authority by winning these three key states.
Third, political pundits might assume that Rahul Gandhi may now find it easier to stitch a national-level alliance with other political parties, but it is not so easy. The alliance that needs to be forged will be in the politically important state of Uttar Pradesh. An alliance with the Samajwadi Party and Bahujan Samaj Party is a must for a major win in this state. BSP has also registered its significant presence in MP and Rajasthan, and its leader Mayawati will return to the centre stage with more political clout Dealing with Mayawati will be a major concern for the Congress.
On to the analysis. The 114-109 result that has come up in Madhya Pradesh between the Congress and the BJP, clearly denotes that neither the BJP lost badly, nor the Congress won handsomely. In the last elections, BJP had won 165, scoring a clear majority, but now its tally has dwindled to 109. Voting percentage wise, BJP got 41 pc of the votes and the Congress got 40.09 pc, only a razor thin 0.1 pc difference. The second largest party got major share of votes, and therefore, it would be incorrect to say that the BJP lost the elections in MP. The results, however, have left both the camps satisfied. Congress will be returning to power after a gap of 15 years in MP, while the BJP feels that a little extra effort next year can give good results in MP during the LS elections.
Sifting through the election results of Rajasthan, one can notice an important fact. The Congress no doubt scored a win, one seat lesser than the magic mark, but the major contribution to its victory was made by Hanuman Beniwal, the Jat leader. Beniwal's Rashtriya Loktantrik Party damaged the prospects of BJP candidates in at least a dozen constituencies. Beniwal had won as an independent in 2008, and on a BJP ticket in 2013. He was expelled from BJP a few months ago, after which he formed his own party. He took the help of Anandpal Singh's supporters and Ajit Singh's Rashtriya Lok Dal. Beniwal fielded 65 candidates, but won only three, including his own seat. It will not be incorrect if we say that the BJP did not lose to the Congress, but lost to Beniwal.
The most surprising outcome was from Chhattisgarh. The BJP leadership had the least inkling of an impending defeat, and the Congress leaders were in the beginning doubtful about their victory. The Ajit Jogi-Mayawati alliance spoiled BJP's plans. When the alliance was announced, BJP leaders initially thought that this alliance would seriously dent the Congress vote bank. The common voter, who disliked Ajit Jogi, cast his vote in favour of Congress in order to stop him from becoming CM, in case the BJP failed to get majority and sought Jogi's help. The Congress reaped the benefit of keeping Jogi at a distance.
In Telangana, one should accept TRS leader K. Chandrashekhar Rao's political acumen. He took a major gambit by dissolving the assembly, and opted for polls eight months in advance. He took AIMIM leader Asaduddin Owaisi's support and reaped the benefits. One should now wait to see what role his party plays at the central level in the Lok Sabha elections next year.
Extradition of Vijay Mallya will be a feather in Modi government's cap
December 11, 2018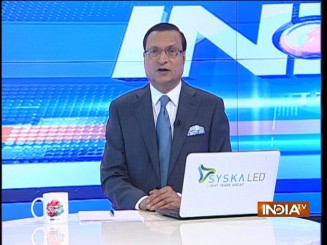 A UK court on Monday ordered the extradition of liquor baron and economic fugitive Vijay Mallya and sent his case to the Home Secretary of State for processing India's extradition request. The court rejected the assertion of Mallya's lawyers that the former tycoon could be subject to political persecution in India. Mallya has been given two weeks to file his appeal in a higher court.
Hailing the court order, Finance Minister Arun Jaitley tweeted "Great Day for India. No one who cheats India will go scot free. The offender who benefited during the UPA rule is being brought to book by the NDA government." Jaitley is right when he says that if the intentions of the government are sincere, anybody who cheats and then flees India, can hide for some time but cannot escape the hands of the law.
The Westminster Magistrates' Court went through Mallya's submissions and the CBI counsel's evidences in detail, and arrived at the conclusion that a case of economic offence has been prima facie made out. Mallya had fled India after owing Rs 9,000 crores to Indian banks, and had dreamed of cooling his heels on the shores of England without any worry. Today he must have realized that he cannot stay away from the long hands of the law.
Even if Mallya gets a stay on the lower court's order and files an appeal in a higher court in UK, he may get a breather, and the extradition may take some more time, but at some point of time in the future, he may have to stand before an Indian court. Mallya understands this, and it is evident from his changed stance.
This was the same Mallya who had bragged last year that he would not return a penny to Indian banks which have labelled him a cheat and that he cares two hoots for the Indian government. Today, Mallya is offering to return the entire principal amount that he had taken as loan from the banks, as he knows that, sooner or later, he will be extradited and lodged in the barracks of Arthur Road central jail in Mumbai.
The successful extradition of Vijay Mallya will send out a strong political message. This month, Agusta Westland middleman Christian Michel was extradited from UAE to India and is presently in judicial custody. Mallya is in the queue, and the noose is closing in on two other fugitives – Nirav Modi and Mehul Choksi, who are hiding in foreign lands.
Clearly, Prime Minister Narendra Modi is going to make corruption a big issue in next year's parliamentary elections and he is going to tell the people how his government has succeeded in extraditing businessmen who had stolen the nation's money. This could work out as a big plus point for his government.
Click Here to Watch Full Video | Get connected on Twitter, Instagram & Facebook
An analysis of exit polls for Telangana, Rajasthan, MP and Chhattisgarh
December 08, 2018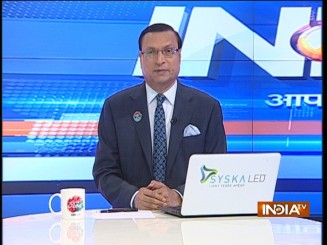 Exit polls telecast on Friday evening predicted a clear win for Congress in Rajasthan and for a TRS victory in Telangana, but were divided on Madhya Pradesh and Chhattisgarh. India TV-CNX exit poll predicted BJP win in MP, but another exit poll predicted a Congress win in MP. A third exit poll predicted a hung assembly in MP with both BJP and Congress in neck-and-neck position.
If Chief Minister Shivraj Singh Chouhan wins, it will be solely due to the fact that he never exuded arrogance during his 13 years' tenure. As a politician, always in touch with the people, he always toured his state extensively and did not disappoint his party workers. It is not easy for any leader to counter the anti-incumbency mood after being in power for 13 years, but one thing is clear: BJP's seat share in MP may decline, and the main cause could be farmers' anger. Credit should also go to state Congress leaders, who sunk their differences and tried to work unitedly.
The picture is exactly the opposite in Rajasthan. Chief Minister Vasundhara Raje antagonized her own party supporters present in different communities. Though exit polls predict a clear win for Congress, one thing should be kept in mind. Three or four months ago, political pundits were predicting a two-third landslide win for Congress and a major debacle for BJP. But as campaigning came to a close, the fight became tougher. The main cause was attributed to mistakes in selection of Congress candidates, mainly because of overconfidence on part of the party leadership. BJP tried to take advantage of dissent in the Congress camp, as many rebel candidates entered the fray due to friction between Sachin Pilot and Ashok Gehlot camps. These rebels tried their best to defeat official candidates of the Congress.
Even if the Congress registers a win in Rajasthan, it will be solely due to people's anger towards Vasundhara Raje. The credit should go to the voters. The Congress failed in taking full advantage of people's anger.
Chhattisgarh is a totally different story. With the fear of Maoists lurking in large parts of the state, voters were unwilling to express their opinion in public. The exit poll figures that came from that state failed to provide a clear picture. If BJP wins, it will be solely due to the image of Chief Minister Dr Raman Singh, who has implemented a number of welfare schemes for the poor. The bonus was from Ajit Jogi-BSP combine, which divided anti-BJP votes.
If Chief Minister K. Chandrashekhar Rao retains power in Telangana, it will be mainly due to cheap PDS foodgrains, water and electricity, and in doing so, his government has almost emptied the state's treasury. Populist schemes often give good results during polls, but in the long term, it leaves the government high and dry, with no money left for development. The added bonus was in the form of Congress joining hands with Chandrababu Naidu's TDP. Naidu had strongly opposed the creation of Telangana, and the voters were out to teach a lesson to TDP and its allies.
Let us all wait for December 11, when the electronic voting machines will be opened and the results will tumble out.
Click Here to Watch Full Video | Get connected on Twitter, Instagram & Facebook
Menace of potholes needs to be addressed on a war footing
December 07, 2018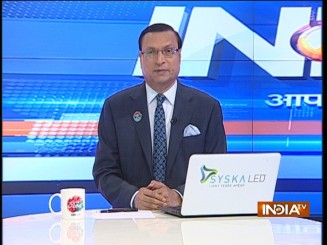 The Supreme Court on Thursday expressed grave concern over the rising number of deaths due to potholes on roads. The apex court has said this is "unacceptable" and "frightening" and the government should come out with a plan to address this problem.
Potholes claim, on an average, 10 lives every day, and in 2017 alone, 3,597 people died due to road accidents caused by potholes. This number is 50 per cent more compared with the number of deaths in 2016.
An SC-appointed committee on road safety has in its report said that a total of 14,936 people lost their lives in the last five years from 2013 to 2017. The Supreme Court observed that municipal corporations, or state governments or National Highway Authority of India or similar bodies are not maintaining the roads in an effective manner resulting in pothole-related deaths. The bench also observed that there was no law relating to compensation for such road accident victims, nor was any criminal action taken against authorities responsible for shoddy maintenance.
Potholes on roads are caused not only due to acts of nature like rain, flood or other calamities. In most of the cases, roads are dug up for laying cables, repairing sewer lines, and are then left unattended. In many other cases, potholes appear on roads soon after monsoon, due to poor quality of road construction. Contractors indulge in outright cheating and there is sheer negligence on part of the officials entrusted with overseeing such work.
Union Surface Transport Minister Nitin Gadkari has earned the reputation of a go-getter by getting highways and flyovers built at a fast pace, and we do hope that he would come forward with a concrete plan to address this menace on a war footing.
Click Here to Watch Full Video | Get connected on Twitter, Instagram & Facebook
Christian Michel's extradition has struck terror in the hearts of other economic fugitives
December 06, 2018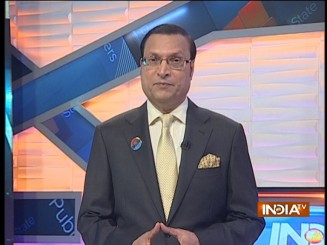 On Wednesday, Indian Youth Congress expelled its legal cell head Aljo K. Joseph, who appeared as lawyer for Agusta Westland middleman British national Christian Michel in the Rs 3,600-crore VVIP chopper deal. When BJP raised this matter, Joseph clarified that though he was a member of Congress party, he had appeared in his personal and professional capacity as a lawyer. Later in the evening, the Indian Youth Congress expelled him from the party membership.
Joseph, being a member of a political party, is not the issue at the moment. The larger issue is that of corruption. Christian Michel and two of his associates have been charged of giving bribes to Indian politicians, bureaucrats and Air Force officials for the purchase of 12 Agusta Westland helicopters. Michel was hiding in the UAE after fleeing India in 2013, when the then Defence Minister cancelled the deal and admitted that bribes had been paid. Michel was under arrest in Dubai since last year, and it goes to the credit of the government and CBI, which made painstaking efforts to extradite him.
Michel, presently in CBI custody, is expected to reveal the extent of bribes paid to politicians and bureaucrats, and this is surely going to stir a hornets' nest in Delhi's Lutyens Zone. Prime Minister Narendra Modi has already given indication about this in his Rajasthan rally on Wednesday.
Moreover, the extradition of Michel to India has opened up similar possibilities for other economic fugitives like Vijay Mallya, Nirav Modi and Mehul Choksi, who have fled India after taking thousands of crores of rupees worth bank loans. This has certainly struck terror in the hearts of these fugitives and Vijay Mallya has already tweeted that he is willing to "return 100 per cent principal amount" of the bank loans that his group had taken.
Click Here to Watch Full Video | Get connected on Twitter, Instagram & Facebook
Violence in Bulandshahr could be part of a big conspiracy
December 05, 2018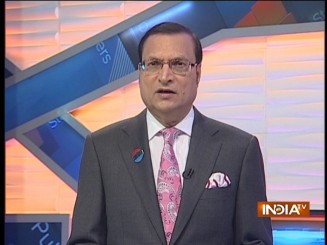 As eyewitness reports and videos of a mob killing a UP police inspector in Bulandshahr emerged, one thing seems to be clear. The violence that suddenly took place on Monday in Syana was not spontaneous. It seems to be part of a deeper conspiracy.
Bulandshahr is infamous for communal tension and illegal cow slaughter And yet, from Saturday till Monday, more than 10 lakh Muslim devotees took part in a massive congregation called Alami Tablighi Iztema. The local administration did not take this event seriously, and no precautionary steps were taken.
The congregation went on peacefully for two days, and on the last day, 30 to 35 cows were found slaughtered in the fields of Syana. This cannot be taken on face value as coincidence. It seems, there was a conspiracy to ignite communal flareup on a big scale across Bulandshahr district.
Cows were slaughtered in a forest near the fields in order to incite the feelings of Hindus. The conspirators succeeded in igniting tension, but the handful of 20 to 25 policemen posted at Syana police post acted bravely under the leadership of inspector Subodh Kumar Singh.
The local police tried its best to calm down tempers among the local villagers. The situation could have gone out of hand in Bulandshahr and the communal flareup could have spread to other districts of UP. The credit for preventing this goes to Inspecgor Subodh Kumar Singh, who deserves to be called a martyr.
The UP government must give all assistance to the family members of the slain inspector, but it needs to delve into the depth of the matter, and bring those conspirators to justice, who slaughtered cows in order to ignite communal riots.
Click Here to Watch Full Video | Get connected on Twitter, Instagram & Facebook
How UP police averted a major communal flareup in Bulandshahr
December 04, 2018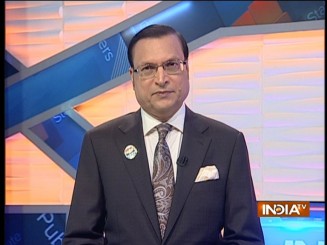 On Monday, an angry mob led by cow vigilantes attacked the police outpost in Syana and set fire to it, apart from indulging in widespread arson. They were protesting the slaughter of cattle in a nearby forest, and had staged a violent protest in front of the police outpost by carrying animal carcasses in tractors. A police inspector Subodh Kumar Singh and another youth were killed in the violence that ensued.
The UP police swung into action immediately and deployed Rapid Action Force and Provincial Armed Constabulary to stop the violence from spreading. This was necessary because a big Islamic congregation had been organized in Bulandshahr district from December 1 to 3, in which nearly a million Muslims gathered to offer prayers. The Alami Tablighi Iztema was being attended by Muslims from across the country and also from Gulf countries. Monday was the last day of the congregation.
It should be noted that the three-day congregation passed off peacefully without any incident. In one instance, local Hindus opened up a temple to allow Muslims to offer namaz, as the devotees had spilled over the road blocking traffic. Muslims offered prayers sitting inside a Shiva temple premises. There could be no bigger example of communal amity than this.
The discovery of animal carcasses on the last day of the congregation surely arouses suspicion in the minds of the people. The role of the slain police inspector Subodh Kumar Singh needs to be applauded as he tried his best to assuage the feelings of enraged farmers. He laid down his life while performing his duty, and the UP government has decided to grant Rs 50 lakh assistance to his widow and parents.
Now that a Special Investigation Team has been formed by UP police to find out the miscreants behind this violence, we should hope that the criminals will be brought to justice soon and punished.
Click Here to Watch Full Video | Get connected on Twitter, Instagram & Facebook
Pakistan's boast about Imran's 'googly' could be a big embarrassment for Congress in India
December 01, 2018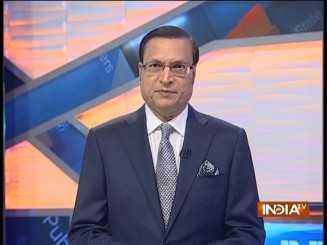 Pakistan Foreign Minister Shah Mahmood Qureshi has boasted that Prime Minister Imran Khan, a renowed bowler during his cricketing days, has succeeded in throwing a 'googly' at India by deciding to start work on Kartarpur Sahib corridor. Qureshi said, India had been avoiding bilateral meetings with his country, but on the Kartarpur Sahib corridor issue, India had to send two of its ministers to the event.
Clearly, Pakistan is admitting indirectly that it had been using Punjab minister Navjot Singh Sidhu to project its country in good light on the world stage. Sidhu, who praised Prime Minister Imran Khan to the skies at the Kartarpur Sahib event, has stirred another controversy on his return by saying that Congress President Rahul Gandhi and "20 other Congress leaders" asked him to go to Pakistan. "The central leadership of my party asked me to go. Rahul Ji is my captain."
Sidhu, on realizing the controversy that he had stoked, later retracted his comment and tweeted to say that "Rahul Ji never asked me to go to Pakistan. The whole world knows that I went to Pakistan on Prime Minister Imran Khan's personal invite."
Sidhu's actions and statements have caused lot of embarrassment to the Congress party leadership, and it is time that the party reins its voluble ex-cricketer.
Click Here to Watch Full Video | Get connected on Twitter, Instagram & Facebook
Sidhu should have respect for people's sentiments
November 30, 2018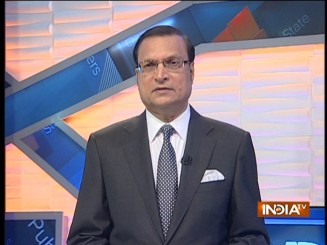 Former Indian cricketer and presently Punjab minister Navjot Singh Sidhu has been used by the Pakistani establishment to the fullest extent during his two visits to Pakistan.
Pakistan Prime Minister Imran Khan raised the Kashmir issue at a religious gathering of Sikhs and wryly asked whether Pakistan should wait for Sidhu to become Prime Minister of India in order to get the Kashmir issue solved.
Sidhu publicly hugged the Pakistan Army Chief Gen Qamar Javed Bajwa during his first visit to Pakistan. A known pro-Khalistan separatist Gopal Singh Chawla was invited by Pakistani authorities to sit in the front rows during the Kartarpur corridor ground-breaking ceremony attended by Sidhu and two Indian ministers.
This anti-Indian person, Chawla then posted his picture with Sidhu on his Facebook wall, and yet Sidhu, on his return to India, says he does not know any individual by the name of Gopal Singh Chawla. "I was captured in 5,000 to 10,000 photographs. I do not know who was Gopal Chawla", Sidhu said.
Pakistan PM Imran Khan used Sidhu to the full extent to throw barbs at India. The most surprising part is that Sidhu was so much overwhelmed by the lavish hospitality accorded by Pakistani authorities, that he plainly overlooked the sentiments of the Indian people.
Sidhu appears to be so naive that he is unable to understand why people are staging protests against him in India and are questioning the stand of his Congress party on Pakistan. I fail to understand why Sidhu is unable to realize his grave mistake.
On Thursday, India TV telecast a video of pro-Khalistan separatist Gopal Singh Chawla holding an AK-47 rifle and threatening India with dire consequences. Now that we have shown the true face of Gopal Singh Chawla, Sidhu should apologize for siding with our enemies who vow to dismember India.
Click Here to Watch Full Video | Get connected on Twitter, Instagram & Facebook
Pakistan has a long history of stabbing in India's back
November 29, 2018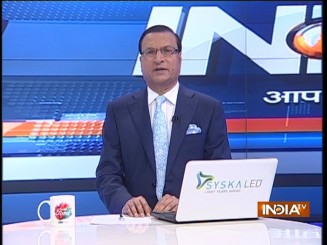 At the groundbreaking ceremony of Kartarpur Sahib corridor on Wednesday, Pakistan Prime Minister Imran Khan called for better ties with India and claimed that both the civilian and military leadership were "on the same page" on the issue of India-Pakistan relations. He said, both the nuclear-armed nations cannot go to war "as we will all lose". He also spoke of resolving the Kashmir issue, "provided the leaderships of both countries are determined".
Clearly, Imran Khan was playing to the gallery, attended by foreign diplomats specially brought by a special PIA plane to a religious function. Imran Khan was trying to project himself as an ambassador of peace, but the ground realities are completely different.
Pakistan continues to arm and export terrorists into India, and the sight of a Khalistani separatist Gopal Singh Chawla sitting among the VIPs and shaking hands with the Army Chief underlined where the priorities of the Pakistani leadership lie. Chawla later posted a picture of him meeting Punjab minister Navjot Singh Sidhu on his Twitter handle, to gain public sympathy.
Pakistan has a long history of offering its hand of friendship to India and then stabbing in the back. Former PM Atal Bihari Vajpayee went on a bus to Lahore to smoke the peace pipe with the then Pakistani PM Nawaz Sharif. Within months, Pakistani soldiers invaded Kargil.
Prime Minister Narendra Modi invited the Pakistani PM to his swearing-in ceremony in Delhi and then went out of his way to attend Nawaz Sharif's birthday party in Lahore, but within days, Pakistani terrorists attacked our Pathankot air base.
Clearly, the Pakistan army is dictating terms to its civilian leadership on how to deal with India. The presence of a Khalistani separatist at a religious function attended by two Union ministers from India underlines the approach of the Pakistani top army brass.
Punjab minister Navjot Singh Sidhu was the other point of focus at the Kartarpur corridor function. The speeches and actions of Sidhu and Imran Khan clearly point to a collusion between the two former cricketers. When Sidhu praised Imran Khan to the skies at the function, the latter applauded, and when Imran praised Sidhu, the latter was seen gleefully clapping. This was a not a sight pleasant to the eyes of Indian viewers.
Actually, the official invitation was sent to Punjab chief minister Capt Amrinder Singh, but it goes to the credit of Captain that he declined the invitation saying that he would visit Kartarpur Sahib, only when Pakistan stops exporting terrorists to India. The CM is on record of having said that he tried to dissuade Sidhu from attending the function, but the latter stood his ground and listened to the words of Pakistani PM instead of listening to his own CM. This is not going to go down well with the people of Punjab, and Sidhu may have to face political loss.
Click Here to Watch Full Video | Get connected on Twitter, Instagram & Facebook